The Bang Bang have been going from strength to strength lately with a flurry of rammed events in the past few months, and their Weekly sister night BUMP at Plan B, Brixton ripping holes in Friday nights.
Tomorrow night they've managed to wrangle a fucking sick line up, of some of londons Hardest DJ's and live acts to play at The Bang Bang Land Of The Rising Sun at PLAN B, Brixton
£10 donation upon entry (more after 12), and it runs from 10 till 5am!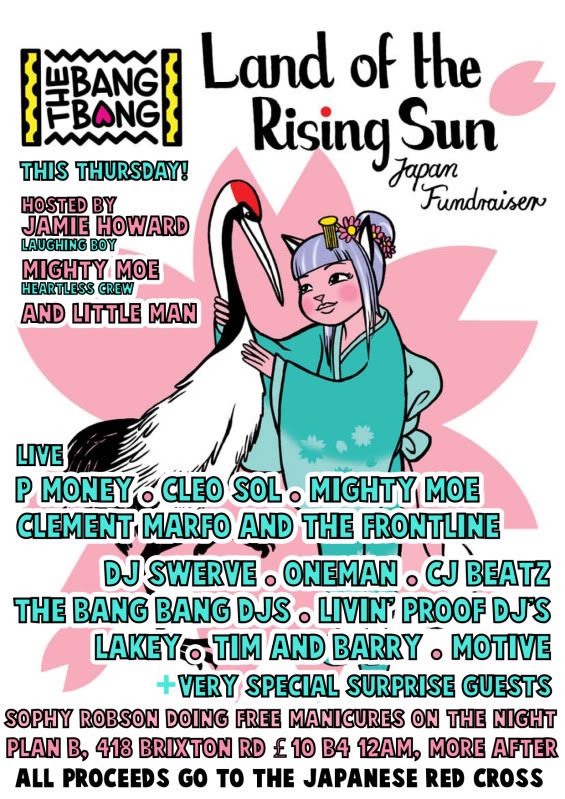 Live:
P Money
True Tiger
Cleo Sol
Mighty Moe (The Hertless Crew)
Clement Marfo and The Frontline
They also a have a VERY special secret guest **Hint, he's Ginger, Sings/Raps, and Plays guitar!
Djs:
True Tiger
Dj Swerve
Oneman
CJ Beatz
The Heat Wave
The Bang Bang Djs
Livin' Proof DJ's
Tim and Barry
Motive
lakey and DJ bandooloo